Cobham Explorer 6100 w/30W BUC
Features:
• 1m 7-Piece Carbon Fiber Reflector
• Advanced Dynamic Pointing Correction technology
• IP65 rated, 12" Waveguide, 24-48 VDC
• WLAN Access Point and LAN interface
• LCD Display and Web-based User Interface for Easy PC and Smartphone Configuration
• Fast Assembly with Less than 5 Minutes Setup Time
• 2 Case Solution, Airline Checkable
• Replaceable Ku-Band Feed Horn
• Available in 8W BUC, 20W BUC and No Buc Options
• Eutelsat Characterized
Fast
Shipping
30 Day
Refund Policy
Description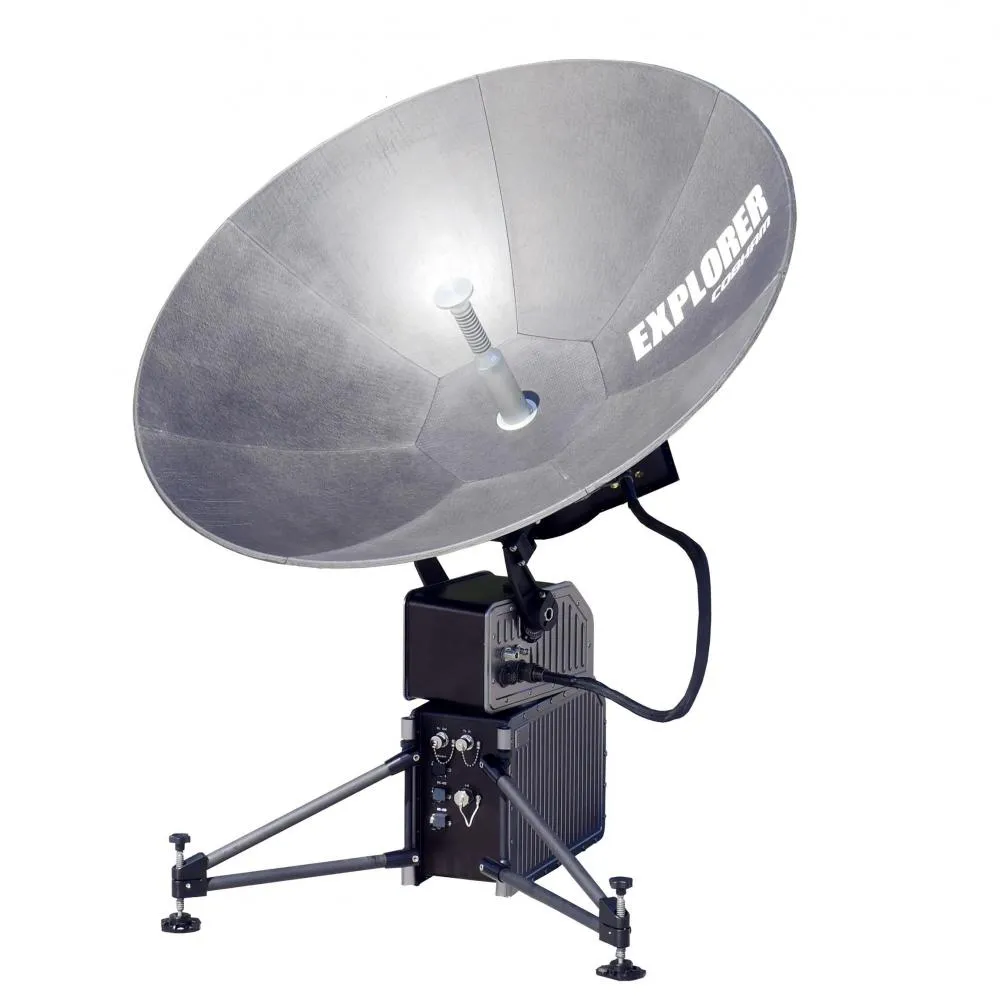 Reliable EXPLORER
EXPLORER 6100 Ku is developed completely in-house by Cobham SATCOM.

It features genuine EXPLORER design, which is already established and proven with Cobham SATCOM's highly regarded EXPLORER BGAN and VSAT terminals.

Its robust design and system versatility ensures high-quality connectivity, which means you can count on EXPLORER 6100 Ku to provide you with vital communication whatever the conditions.
A True Portable Fly-Away
EXPLORER 6100 Ku is a highly portable Fly-Away VSAT system. It comes in two airline checkable Peli Air cases with custom foam for secure transportation.

A rugged and lightweight hard case solution, easy to carry along and quick to deploy.

Setting up the terminal takes less than 5 minutes and combined with the fast automated acquisition, the EXPLORER 6100 Ku sets new standards for deploying Fly-Away VSAT systems in the field.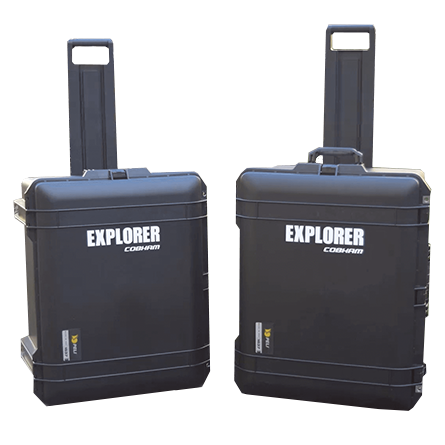 Online With the Push of a Button
EXPLORER 6100 Ku is a lightweight, rugged and highly portable 1m Auto-Acquire Fly-Away VSAT system. Its user friendly design allows operators with little satellite experience to access kuband satellite services within minutes.

No pointing is needed with EXPLORER 6100 Ku; it automatically finds the satellite in a matter of minutes, providing quick access even in remote locations.
Uninterupted Communication
The new addition to the EXPLORER portfolio provides you with uninterrupted connectivity services thanks to Cobham's unique Dynamic Pointing Correction technology.

In the field, Dynamic Pointing Correction ensures that the antenna stays locked on to the satellite, even in strong wind or if moved.

Using lessons learned from Cobham SATCOM's maritime stabilized VSAT antennas, and proven on land with the EXPLORER 8000 Series, the technology sets EXPLORER 6100 apart from other Fly-Away antennas in its class.