Iridium 9555 special offer
Iridium 9555 is designed to work flawlessly in all weather conditions - in rain storms, dust storms, searing heat to sub-zero cold, anywhere on the globe.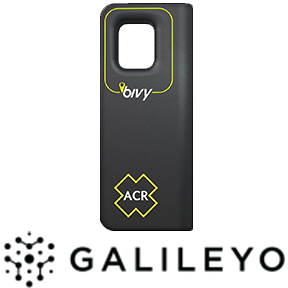 Best Bivy offer
Bivy Included with Unlimited plan
Galileyo service
Lost, Stolen or Damaged Full Insurance
$74.95 per month on 1 year agreement.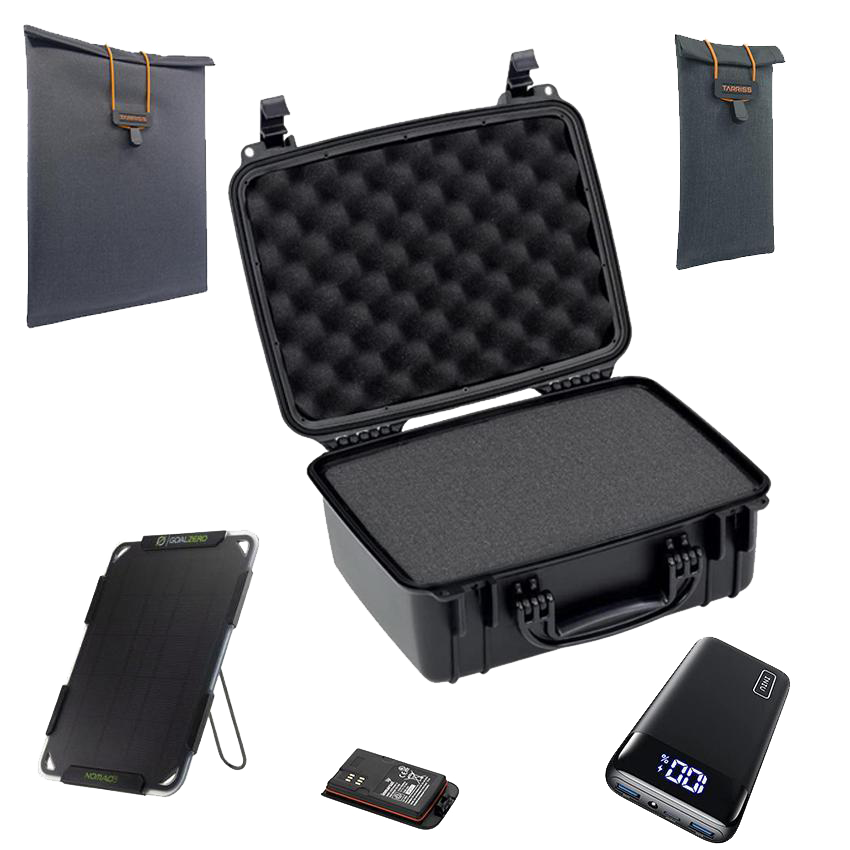 Disaster Prep Kit Plus
The disaster prep kit includes everything you need for a flawless trip anywhere on the globe with extra Battery, Power Bank, Solar Panel and Protective Faraday Cases.
Helpful Videos
How to use Isatphone2
Unboxing Iridium 9555
How to use Bivy Stick?
Disaster Prep Kit Plus
BGAN Hughes 9202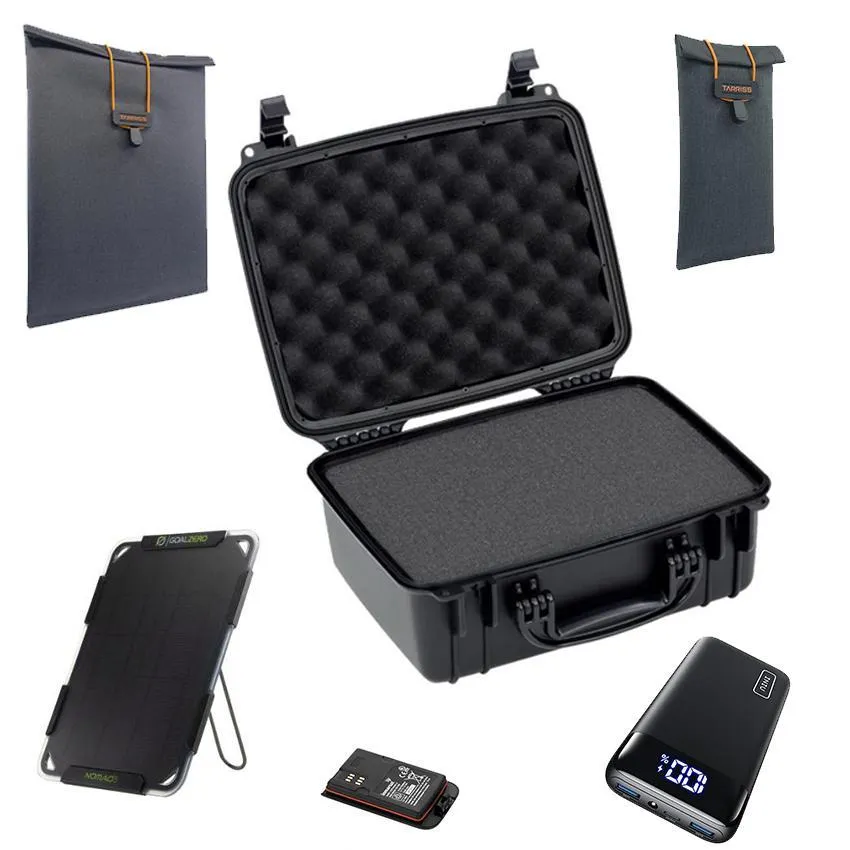 Intended for use with the Isatphone 2 satellite phone the disaster prep kit includes:
GoDark Faraday Bag - Large
GoDark Faraday Bag - Small
Inmarsat IsatPhone 2 Battery (OEM)
Goal Zero Nomad 5 Solar Panel
SPS Portable Power Bank
SE-520 Waterproof Protective Case
**IsatPhone 2 Satellite Phone sold separately.
Hughes 9202M is ideal for governments and NGOs, first responders, public safety and mobile health care workers, and remote personnel in industries, such as utility, oil and gas, forestry, cable, and telecommunications.
Commercial-grade, rugged IP55 rating
IP Satellite Terminal with Voice
Dedicated Quality of Service (QoS) levels
Wi-Fi, and External Antenna Connector
Advanced IUI, External tracking antenna connector
Automatic Context Activation (ACA), XL-band ready

GLOBAL CONNECTIVITY
Satellite phones work globally from pole to pole in every remote region of the world. With a satellite phone, you can keep in touch with loved ones, do business and stay connected, with global coverage and excellent voice quality.

MOBILE & RELIABLE
Satellite phones are more durable, shock-resistant, water-resistant, easy to carry, lightweight and reliable. The extended battery life provides the comfort and security knowing when needed your satellite phone will work.

SAFE & SECURE
Fully encrypted satellite phones are safe and secure for private use of any kind. Government agencies and private industries rely on this privacy. It is recommended to always have a satellite phone when leaving cellular coverage.
What Our Customers Are Saying
90%
of customers that
buy this product give
it a 4 or 5-Star rating.
Immarsat Satellite Phone
August 29, 2019 by Carleton E. (Florida, United States)
Fantastic product, fanstastic service
June 14, 2019 by Charles P. (Virgin Islands (British))
Inmarsat IsatPhone 2 Satellite Phone
June 10, 2019 by Anthony (North Carolina, United States)
As expected!
May 13, 2019 by Foreigner (Hungary)
Works perfect
April 9, 2019 by Dave
Frequently Asked Questions
Why do people need satellite phones?
Unlike traditional cell phones that rely on cell towers, satellite phones work anywhere on earth. Once you leave the city, satellite networks are the only networks offering reliable communication. For this reason, we have satellite phones that work anywhere, even in the most remote areas of the world. They offer reliable Voice, Text, GPS, and SOS and do an excellent job keeping you connected anywhere at sea, on expeditions, long hikes, remote job sites, mountains, deserts and even during a natural disaster.
Should I rent or own a satellite phone?
If you need a satellite phone for more than 1 month of the year or multiple times a year it is recommended to buy a satellite phone instead. If you only need a satellite phone for one or two weeks at a time, renting one would be a better option.
How fast can I get a satellite phone?
We can deliver a satellite phone to you as fast as the next day if major shipping companies offer that service to your area. In critical and emergency situations we can often deliver the device to you the same day via courier.
What is Rollover minutes?
Rollover is an option to roll the unused minutes from this month to the next one and accumulate your unused airtime for later use. This option costs $10 per month.
What is a USA phone number?
Satellite phones use international phone numbers and most cellphone users don't have international calling activated with their carrier. A USA phone number redirect the calls to your satellite phone and allows anyone to reach you free of cost for them, but it will burn minutes from your plan. This option is available only on monthly service plans and costs $10 per month.
What is coverage like in south pacific (aus, nz, fiji, somoa, tonga, and south america, galapogous is. etc.)?
Satellite phones offer excellent coverage in all of these areas and you will experience uninterrupted service.
Can satellite phones send and receive text messages?
Yes, satellite phones work great with SMS services and you are able to send and receive text messages. Additionally satellite phone providers have dedicated pages where anyone can use their service to send free SMS to your satellite phone.
What is the difference between a satellite phone and a cell phone?
Cell phones do not use satellites, instead they rely on cellular towers for signal. Satellite phones are not limited to the short range of cellular networks and offer global telecommunication at the same rate, anywhere. Where cell phones are limited to the local cellular network coverage and also acquire additional costs when utilizing other cellular networks such as roaming services.
Can you call 911 from a satellite phone?
Yes, you can call 911 from any satellite phone and it will connect you to the local emergency service.
What are good satellite phones for international travelers?
The Inmarsat Isatphone 2 and Iridium 9575 Extreme are great devices for international travelers. They feature a clear voice, sending GPS coordinates, durable and rugged design, long battery life and SOS features in case of emergency.
What are the uses of satellite phones?
Satellite phones have a wide range of application. Because they are the only way of long distance communication outside of cellular and VHF range satellite phones are used in every global industry including: travel, sailing, fishing, remote expeditions, mining, oil extraction, remote construction, emergency response, aviation, shipping etc.
Do satellite phones work everywhere?
Satellite phones work everywhere with a clear view of the sky. Because they work through satellites positioned high in Earths orbit they need unobstructed view to function properly. Satellites offer global coverage from pole to pole, in mountainous regions, deserts and anywhere at sea.
Why are satellite phones so expensive?
Satellite networks have high operating costs and it requires expensive logistics and technology to maintain satellites functioning properly and accurately. Therefore satellite communication technology is still priced higher than usual.
What is the cost for calling internationally?
Satellite phones are not subject to roaming costs. You are able to make calls anywhere in the world to any cellular or landline at the same flat rate cost.
Do satellite phones work in the ocean?
Yes, both Inmarsat and Iridium satellite phones offer excellent coverage in the ocean.
How much does it cost to have a satellite phone?
The lowest priced satellite phone we provide is the Inmarsat IsatPhone 2 on sale for $599. We offer discounted device price with select monthly plans on a 12-month Agreement. Satellite phone service costs start at around $40 per month to keep the device active with 10 minutes of talk time included. The user is allowed to go over the 10 minutes and will be billed additionally at the end of the month.
Will I get charged for incoming calls and text?
No, incoming calls and text are FREE on any service plan you choose.
Can I get Internet on a satellite phone?
Satellite phones do not provide sufficient data connection to use Internet services on your device. For Internet use we recommend satellite Internet devices like BGAN explorer 510 or IsatHub Isavi.
Can satellite phones be used indoors?
Satellite phones need a clear line of the sky out in the open to work. There are however satellite phone accessories such as antennas and docking stations that allow your satellite phone to work indoors.
Can my satellite phone be traced and spied on?
It is very hard to trace and spy on a satellite phone. Eavesdropping on a satellite phone is virtually impossible since the signal travels vertically towards the sky - compared to cellphones where the signal travels horizontally towards the cellphone towers and through this transmission it can be intercepted and decrypted.
How does SOS emergency feature work?
When the SOS button is pressed a preconfigured notification sequence is activated and GEOS 911 services are contacted and your GPS coordinates are sent out. GEOS will attempt to call you immediately to coordinate a rescue mission to your location. Additionally if preconfigured your family members will be notified about your situation.
Can we talk from a satellite phone to an ordinary phone?
Yes, with a satellite phone you can call and connect to any number both landline or cellular.
How do satellite phones work?
Satellite phones work by connecting you through satellites positioned in low or high Earth orbit. This eliminates the need of cellphone towers and allows global satellite network coverage. Additionally, the user pays same rate per minute or text message anywhere in the world.