Feb 11, 2020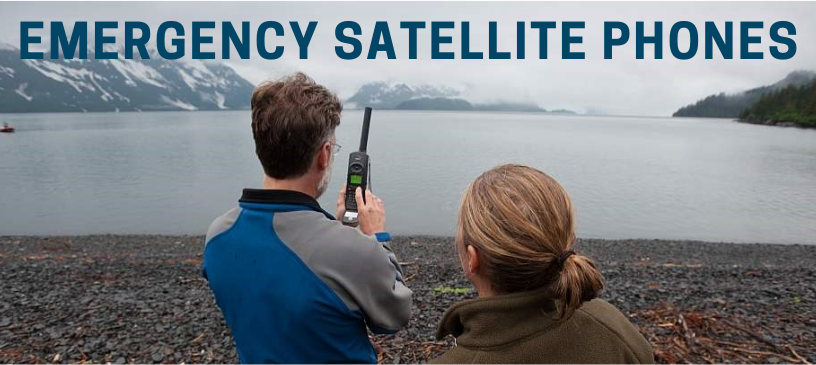 Disasters are unpredictable and can destroy homes, buildings, and large infrastructures. But the worst thing they can do is cause fatalities and deaths. Emergency situations mostly create inaccessibility to roads, food, water, phone networks, and electricity. It is imperative that you make important preparations in advance before there is a major disaster that jeopardizes the lives of your family and yourself.

A satellite phone is a great solution because it can help in various situations to keep your communication alive. Trekkers, hikers, travelers, and explorers also keep a satellite phone when they explore unknown locations.
Here are some reasons why you must keep a satellite phone in your disaster survival kit.
Reasons to Get an Emergency Satellite Phone
1. For Your Safety and Peace of Mind
No matter if your local cellular networks are working or not, a satellite phone operates under any situation. Usually, the cell towers collapse or stop working during a catastrophic situation such as a hurricane, but an emergency satellite phone will still work, from anywhere in the world! Whether you are in the middle of the ocean or a mountain peak, all you need is a satellite phone to keep in touch with your family.
2. Seek Help
The first thing you want to do in an emergency is asking for help. In the worst of situations, you need quick and easy access to contact your friends and family for help. Whether you need to report a problem or keep a check on your family's safety, your satellite phone is just what you need in an emergency. Carrying a satellite phone means you will always have total control over any situation. That's especially helpful if you are traveling with kids or the elderly.
3. Stay in touch - anywhere, anytime
An emergency satellite phone cannot just make phone calls, but it can also send and receive short emails and text messages. Hence, it is convenient for your friends, colleagues, and family to contact you in various ways. All you need to do is communicate your contact details to your friends, family, and co-workers when leaving for remote trips. That will help them stay in touch with you through a single phone number.
4. Easy to use
It should not take a lot of time for a first-time user to operate an emergency satellite phone. Even though it uses the most advanced and modern technology, it works just like a regular cell phone. Almost all satellite phones come with a user manual to help you set up your satellite phone. The manual also contains guidelines to activate features such as voicemail services so you can start using your phone right away.
Final Thoughts
Satellite phones offer SMS, voice, and data service, no matter where you are on Earth. You won't have to rely on your cell phone network that fails to offer coverage, regardless of your location. Investing in a satellite phone is a great idea to keep communication lines open, whether you are trekking, hiking, or camping.
More Satellite Resources
Best Sellers
1
2
3

Starting from