Features:
Micro USB Port
Alert 24/7 Search and Rescue
Lightweight
Post to social media
*All Flex Plans must include an annual Flex charge of $34.95
Description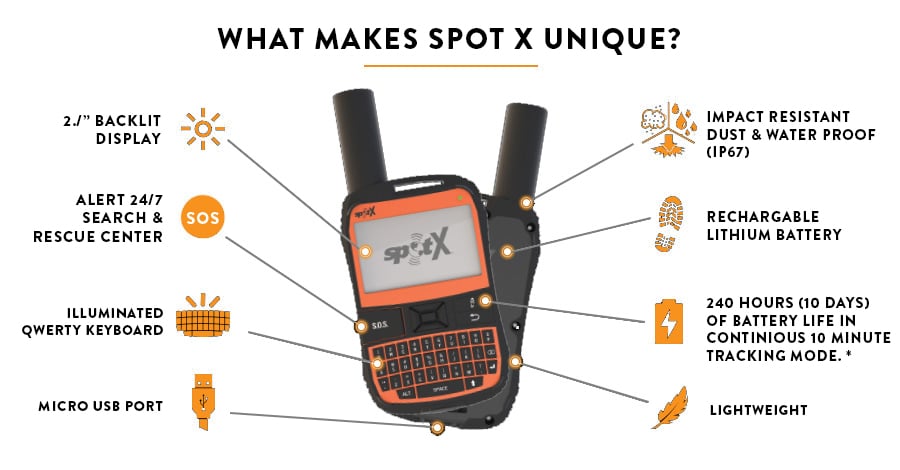 MESSAGE - Exchange messages with any cell phone number or email address from virtually anywhere in the world.
TRACKING - Select from 2½, 5, 10, 30 or 60 minute tracking intervals, and let family, friends and other adventurers follow your progress with SPOT's easy-to-use Google Maps™ interface.
SOS - Send an S.O.S. to the 24/7 Search & Rescue center, message back and forth about the nature of your emergency, and receive confirmation when help is on the way.
CHECK-IN - Quickly and easily let everyone know you're OK.
POST TO SOCIAL - Link your Facebook and Twitter accounts to keep your friends and family in the know wherever you go
COMPASS - Built-in compass and programmable waypoints to help you navigate.
DESIGN FEATURES
SPOT X is designed with a sunlight-readable illuminated display & keyboard, waterproof and shock resistant for maximum durability, and incredibly long battery life. These user friendly design features make it the easiest to use satellite messaging device available.
Spot X uses a constellation of satellites allowing you to communicate when cellular service is unavailable.
COVERAGE MAP
Primary Outgoing Message Coverage
Fringe Outgoing Message Coverage
Primary Incoming & Outgoing Message Coverage
Fringe Incoming & Outgoing Message Coverage
SPOT X COVERAGE MAP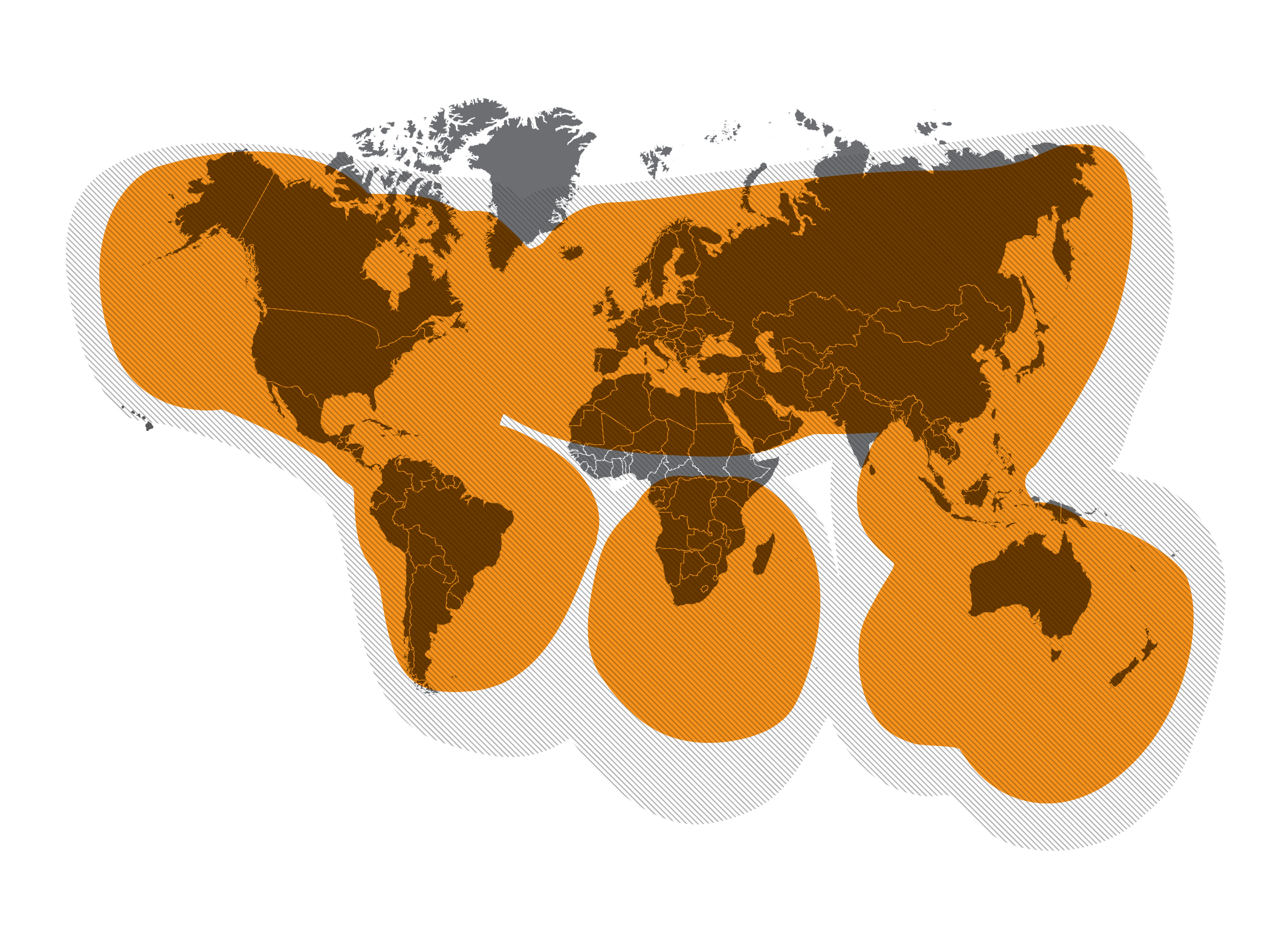 Features
2.7" backlit display
Alert 24/7 search and rescue center
Illuminated qwerty keyboard
Micro USB port
Impact resistant, dust and waterproof (IP67)
Rechargeable lithium battery
240 hours (10 days) of battery life in continuous 10 minute tracking mode*
Lightweight
Technical Specifications
Dimensions
Height : 6.54in
Width : 2.9in
Thickness : 0.94in
Weight
7.0oz (198.4g) with lithium batteries
Durability
Operating Temp. : -4 °F to 140 °F (-20 °C to 60 °C)
Storage Temp. : -4 °F to 140 °F (-20 °C to 60 °C)
Operating Altitude : -328 ft to 21,320 ft (-100 m to 6,500 m)
Impact Resistance : MIL-STD-810G for shock
Water and dust-proof : IP67 (1 m for up to 30 minutes and dust-proof)
Battery
Rechargeable lithium polymer battery