Spot SmartOne C Satellite Asset Tracker
Features:
Up to 12 different reporting times
Interval or 24-hour operation mode
Alternate reporting schedules
Low battery message
Quick installation
Operates on external line power, regulator cable or lithium batteries
Automatic alerts if asset moves outside of range
Messaging cost-reduction mode for when asset remains in same location for a predetermined period of time
Hardware on/off feature: Allows the unit to initiate GPS re-centering functionality
Serial signals (TTL) accepted from external device sensors
Satellite technology: Global LEO Satellite operation using the Globalstar Simplex Data Network
Description
There's a lot at stake in your line of work, but you can't be everywhere at once. Fortunately, there's a device that provides intelligent management of both fixed and mobile assets. The SmartOne C Monitor serves as a practical solution for your goals in regard to both operating efficiency and security. Use this device to track a multitude of assets, including intermediate bulk containers, vehicles and boats.
The SmartOne C can be line-powered, or in the absence or interruption of external power, will automatically switch to battery back-up. The SmartOne C Monitor utilizes motion sensors, comparative GPS positions and custom configured sensors to gather and transmit asset status information. Each device is configured to track its asset's specific needs and provide intermediate and emergency alerts by email or text.
SMART ONE C INCLUDES
12 different reporting times
Interval or 24-hour operation mode
Alternate reporting schedules
Low battery message
Motion Sensor/Vibration parameter and scheduling
Contact closure parameters
Diagnostic messages
Globalstar SmartOne
Coverage Map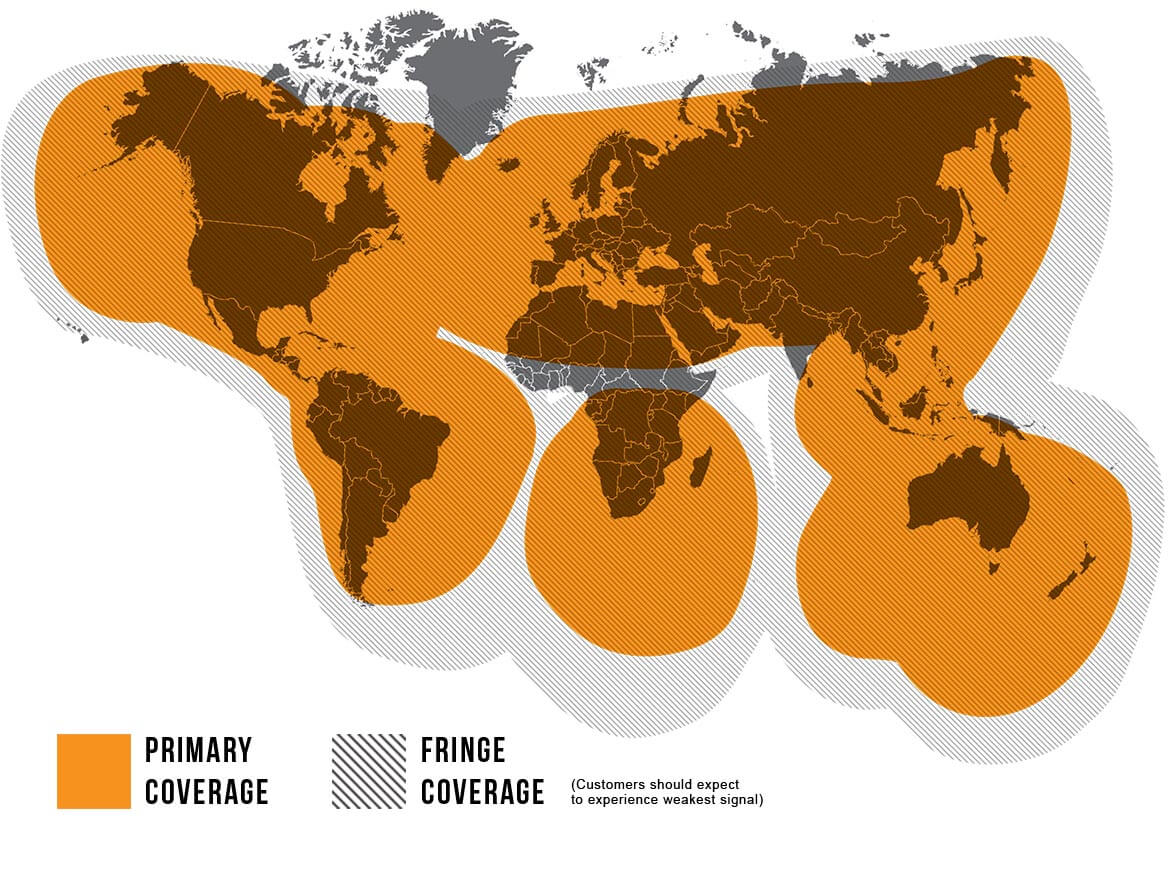 Technical Specifications
Durability
Operating Temperature : -22 to 140°F (-30 to 60°C)